SaiShree Hospital is recognised as one of the top hospitals in Pune for a spine surgery because of the extraordinary level of dedication and hard work of our team. It's crucial to realise that the vertebral column, one of the most intricate structures in the human body, protects the spinal cord. A healthy spine is equivalent to a healthy life, in our opinion at SaiShree. Nonetheless, it is crucial to understand that as we age, our spine becomes more susceptible to illnesses and issues.
Reasons of Back Pain?
Generally Spine problems occur due to several reasons including sitting postures, standing walking and every kind of activity we perform. Over a period it results in straining or compressing of nerves which results in back pain. It is observed that this has effects on back as well as your legs. People tend walk slow or unable to walk are commonly observed symptoms.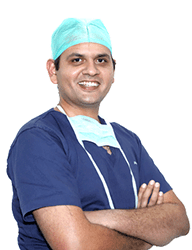 Dr Ketan Deshpande – He is an Orthopedic Spine surgeon with special interest in the field of MISS (Minimally Invasive Spine Surgery)
Dr. Ketan Deshpande has over a decade of experience in the field of spinal surgery and holds a record for the maximum number of surgeries using biportal endoscopic procedures in India. His strengths lie in minimally invasive spinal surgery and he has pursued prestigious fellowships in South Korea and Germany to further hone his skill-set. He has been a faculty and has presented his work nationally & internationally. Currently he is the core committee member of Minimally Invasive Spine Surgeons Association Bharat (MISSAB).
Dr. Deshpande received awards from Times of India for Best Minimally Invasive Spine Surgeon (2021)
Check out Some Important Videos