SaiShree Hospital was established in the 2009. In a short span of 13 years SaiShree has established and is known in the area for its hospitality, cleanliness and state of art treatment. SaiShree is the only center in western pune, to have all orthopedic specialities available 24×7 under one roof.
It is a multi-speciality Fully NABH Accredited hospital in Aundh. Talking about the fleet of doctors, they have more than 18+ years of experience in their respective fields and together have performed around 30,000 major & minor surgeries. Their core surgical departments & expertise are in Joint key-hole surgery & joint replacement (knee, hip & shoulder) & sports injury surgery, minimally invasive spine surgeries, All types of accident cases, Cancer-surgery & Test-tube or IVF.
We have a special dedicated team of physiotherapists whose services are open 24/7. We also enclose our own dedicated pathology lab and digital X-ray facility for bedridden patients. All of our national and international patients are given the freedom to choose their own private rooms. We have semi-private, private, and deluxe rooms for patients, all equipped with A.C, TV, refrigerator, and a microwave.
SaiShree Hospital always keeps their patient's concerns and their rehabilitation program to the forefront. Maybe this is the reason why our specialized hospital has been awarded the "Best Orthopedic Hospital in 2017" and "Best IVF center in 2018" by our Honorable Chief Minister of Maharashtra and State Minister of Health & Family Welfare, respectively.
Get in touch with our specialized doctors to resolve all of your health problems and enhance your quality of life.
Specialist in : Robotic Joint Replacement & Sports Injury Specialist Email : info@saishreehospital.org
Dr. Neeraj Adkar is widely recognized in the medical fraternity as a leader in the fields of Robotic Joint Replacement and Sports Injury Surgery. He has over 8000 successful joint replacement surgeries to his credit. He is hailed as a pioneer who brought in Western India's first state-of-the-art fully automated robotic system for joint replacement. In fact, over 650 successful joint replacement surgeries were performed in the first year of the system's installation. Internationally renowned for his prowess in sports injury surgery, Dr. Neeraj Adkar has received much recognition for his training in all facets of Arthroscopy and Arthroplasty. He has performed India's first uncemented bilateral total knee replacement and Maharashtra's first Condranet Graft Net technique for cartilage repair among other feats. Over the tenure of his career, the highly proficient Dr. Adkar has practiced at renowned medical institutes across the country. He is even an active member of various international & national orthopedic organization
SaiShree Super Specialty & Joint Replacement Center is his own established hospital in Aundh area.
Other accomplishments : Presented a paper in international conference of arthroplasty surgeons held at Florida (USA) on some interesting arthroplasty cases he had performed. The paper was appreciated by all. Gave a live of demo of knee replacement for orthopedic surgeons at Bilaspur.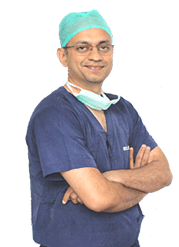 Specialist in : Trauma Surgeon, Email : info@saishreehospital.org
Dr. Mangesh Patil is a well known Trauma Surgeon from Pune. After completing his M.S Ortho from Govt Medical college Nanded, M.B.B.S Govt Medical College, Yavatmal worked as a lecturer & trauma surgeon at Hardikar Hospital since June 2006 and handled all major, minor trauma surgeries with complex acetabular & intraarticular fractures. Also, he has experience in teaching undergraduate as well as Postgraduate DNB & DIPLOMA students at Hardikar Hospital for 5 years. He also participated in CMEs for DNB training.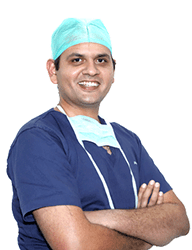 Specialist in : Minimally Invasive Spine Surgeon, Email : info@saishreehospital.org
Dr. Ketan Deshpande has over a decade of experience in the field of spinal surgery and holds a record for the maximum number of surgeries using biportal endoscopic procedures in India. His strengths lie in minimally invasive spinal surgery and he has pursued prestigious fellowships in South Korea and Germany to further hone his skill-set. He has been a faculty member and has presented his work nationally & internationally.
Currently he is the core committee member of Minimally Invasive Spine Surgeons Association Bharat (MISSAB).
Publications : 3 international Publications in Scientific Journals
Other accomplishments – 
1) Distinguished Faculty for Missi (Minimally Invasive Spine Surgeons Of India) 2015,2016.
2) International Speaker/Faculty for ACMISST 2016, Bangkok, Thailand.
Currently working as Consultant Spine Specialist at Saishree Hospital with special interest in Endoscopic and Minimally Invasive Spine Surgery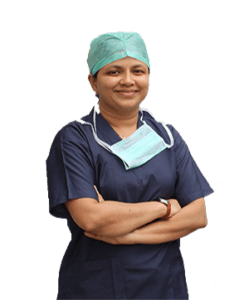 Specialist in : ICU Intensivist, OT Anaesthetist, Email : info@saishreehospital.org
M.B.B.S. DA (Pravaranagar)ICU Intensivist, OT Anaesthetist at Hardikar Hospital 2009 onwards at SaiShree Hospital, Aundh, Pune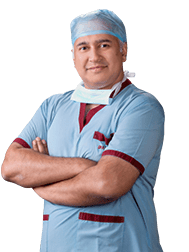 Specialist in : Onco Surgeon, Email : info@saishreehospital.org
Cancer Specialist & Cancer Surgeon (Surgical Oncologist) – (Tata Memorial Hospital, Mumbai)
Specializes in minimal invasive surgery [Laparoscopic/ Keyhole surgery] for Cancer.
Presently consultant surgical oncologist in Pune's prime institutes – Ruby Hall Clinic, Jupiter Hospital & Jehangir Hospital.
20+ Year's Experience.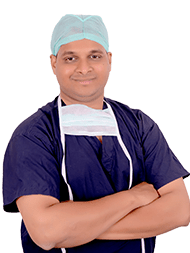 Specialist in : Shoulder Surgeon, Email : info@saishreehospital.org
M.B.B.S., Dip. Ortho., D.N.B.. Dr.Sujit Kadrekar is an established expert in the field of Arthroscopy.
Sports medicine and Shoulder surgeries. After complete his under graduation from Nair Hospital (Mumbai) and Post-graduation from Poona hospital. He achieved his exclusive training in arthroscopy and sports medicine from renowned hospital of Mumbai. Further, he achieved his, exclusive fellows up shoulder surgery training from Samsung medical centre in South Korea.
Dr.Sujit is attached to SaiShree Hospital as Arthroscopy and Shoulder Surgeon.He has various publications in national Journals and is also editor section of Arthroscopy in Textbook of orthopedics for Post- Graduate.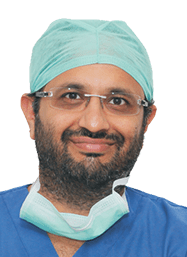 Specialist in : IVF, Email : info@saishreehospital.org
MDS – Oral & Maxillofacial Surgery, Fellow Of Indian Board Of Oral & Maxillofacial Surgery
Professor & Consultant Maxillofacial Surgeon, MDS (Mumbai), FIBOMS
Consultant Doctor at SaiShree Hospital, Aundh, Pune.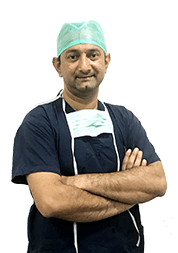 Specialist in : Infertility & IVF, Email : info@saishreehospital.org
Dr. Yeshwant Mane is a practicing ART Specialist at Atharva Infertility Centre, Nasik since last 8 years, with a modest career of graduating from the local medical college, he did his post graduation in Obstetrics & Gynaecology at the same institution. After his post graduation, he got higher training from the most prestigious institution of the country where he worked as a senior registrar at JIPMER Pondicherry in the Department of Obstetrics & Gynaecology. Also, he had the opportunity to work as a registrar in Reproductive Medicine Unit(RMU) at Christian Medical College(CMC) Vellore for 1 year.
During his Stint at CMC Vellore, he qualified the All India Entrance of National Board of Examinations New Delhi for post-Doctoral Fellowship in Reproductive Medicine and got admitted at Institute of Reproductive Medicine, Kolkata. After working there for 3 years under the August personality of Dr. B N Chakravarty – He completed his post-Doctoral Fellowship in Reproductive Medicine in 2007.
Dr. Mane also has to his credit chapters in various textbooks & has national and international presentations. Dr. Mane had sharpened his skills at Boston IVF Centre, Boston, USA. During his stint at Boston IVF center, he sharpened his skills of vitrifying oocytes and use these vitrified oocytes when these young girls plan their family in their late reproductive career. He has started a surrogate hostel. At Atharva Infertility Centre total 700 IVF babies have taken birth till date, which included 274 single babies 210 twins and 2 triplets. At Atharva Dr. Mane has started egg cryopreservation which is the first of its kind in North Maharashtra which is quite beneficial for unmarried girls who pursue their career and postpone their childbearing function.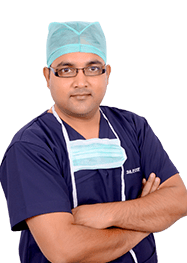 Specialist in : IVF & Laparoscopic, Email : info@saishreehospital.org
Dr. Girish Pote is a practicing infertility specialist, laparoscopic surgeon and high risk obstetrician. He graduated from J.M.F's A.C.P.M. Medical College, Dhule and completed his Post Graduate Degree in Obstetrics and Gynaecology at the prestigious B.J.Medical College, Pune.Later he worked as an Assistant Professor for 8 years and Associate Professor for 4 years at B.J.Medical College, Pune. During these 12 years, he has successfully treated many infertility patients, performed several complicated laproscopic surgeries and managed several high-risk obstetric cases. He has presented his work at many National and International conferences.He has successfully completed his Fellowship (F.M.A.S) and Diploma in Minimal Access Surgery (D.M.A.S) at the World Laparoscopy Hospital, Delhi. He has also completed Fellowship in ART (Assisted Reproductive Technology) at World Laparoscopy Hospital, Delhi and Nadkarni Infertility and Test Tube Baby Center.
He has been an excellent teacher, guide and mentor for doctors in training. While at B.J.Medical College he has trained several M.S (Obs & Gynae) doctors who successfully completed their post graduation under his guidance. He is liked and respected by his patients for his understanding, sensitive and caring manner as well as clinical acumen and expertise as a doctor.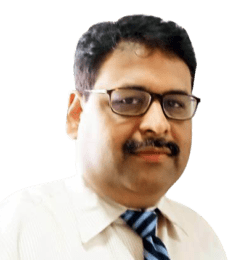 Specialist in : Physician, Email : info@saishreehospital.org
M.B.B.S. (Internal Medicine)
Critical care Medicine (Mumbai)
Visiting Fellow in Intensive Care Medicine (Australia).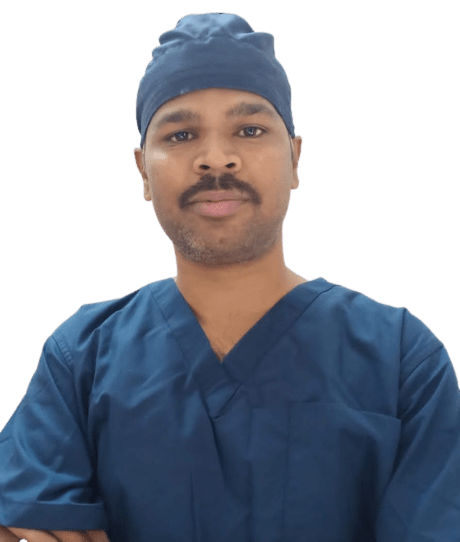 Specialist in : General Physician, Email : info@saishreehospital.org
M.B.B.S., DNB (General Surgery)
He has 7 years of experience and is a specilist in General Surgery. 
Key Specialities : 
Laparoscopic Apendicectomy, Laparoscopic Cholecystectomy ,
Laparoscopic Hernias, Proctology (Hemorrhoids, Fissure, Fistula, etc), thyroidectomy & all general surgical procedures.