Trauma or any bodily injury can range from a minor bone contusion due to a simple fall to a life threatening pelvi-acetabular injury following road traffic accident. Simple fractures in isolation or associated with other vital organ injuries require a team approach for proper prompt management, so that patient can receive the best possible treatment and get back to his routine activities as early as possible.
Our expert trauma team at SaiShree Hospital composed of orthopedic surgeons, General surgeons, Neurosurgeons and Plastic surgeons with a backup of ICU and a trained staff offer treatment which is at par with any world class facility and at an affordable price.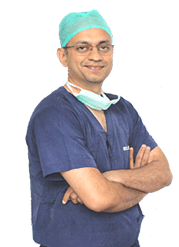 Operating Surgeon & Surgery
Specialist in : Chief Trauma Surgeon, SaiShree Hospital, Aundh Pune
Dr. Mangesh Patil holds a reputation for being one of the city's most successful trauma
surgeons for over eighteen years. He completed his MS orthopaedics from Government Medical college, Nanded. His deft hands have successfully handled major and minor trauma surgeries with complex acetabular and intraarticular fractures. He is a member of various national and international associations. he also hones the skills of the next generation of trauma surgeons and actively participates in CMEs for DNB training.
Dr Mangesh Patil received award from Times of India for Best Trauma Surgeon (2021).
He also participated in CMEs for DNB training.